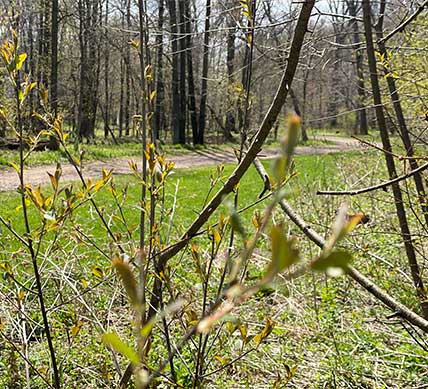 Sunbow Painters is your best bet when it comes to sprucing up your home or business. Our skilled craftsmen take great pride in delivering an excellent job. We understand that it is often hard to let strangers into your home and this is the reason we go out of our way to make our customers feel as comfortable as possible. If you are looking for skilled painters for your Combined Locks home or business, come to Sunbow Painters. We promise to do an excellent job.
About Combined Locks, Wisconsin
Combined Locks is a village that is located in Outagamie County, in the State of Wisconsin. Combined Locks is home to approximately 4,000 people and is mostly residential in nature. It is surrounded by the Village of Kimberly, Village of Little Chute, City of Kaukauna, and the Town of Buchanan. These communities make up the Heart of the Valley in the Fox River Valley.
Residential Interior Painting Services in Combined Locks, WI
When you are looking for the best interior painting services, you need to work with a painting company that delivers and exceptional overall experience. Sunbow Painters is impeccably neat while we paint your home. Our interior painting services not only transform your home but can also help protect your walls from mold and other moisture-related problems.
Room Painting
Kitchen Painting
Bathroom Painting
Office Painting
Bedroom Painting
Dining Room Painting
Living Room Painting
Sun Room Painting
Basement Painting
Condo Painting
Duplex Painting
Painter for a Day
Color Consultation
Residential Exterior Painting Services in Combined Locks, WI
Exterior painting services can help you increase the curb appeal of your house. Using specially formulated exterior paint, Sunbow Painters can help you transform the look of your house. Our exterior painting services help to deal with aesthetic problems such as peeling and fading paint.
Wood Siding and Cedar Shingles
Deck & Fence Staining
Powerwashing (for Surface Preparation)
Vinyl & Aluminum Siding Painting
Exterior Brick
Garages
Commercial Painting Services in Combined Locks, WI
Painting your business property can help increase your sales by making your premises a more comfortable place for your customers and employees. At Sunbow Painters, we can help you make this transformation thanks to our craftsmanship.
Office Buildings
Bars & Restaurants
Retail
Apartments
Schools
Hotels
Bars & Restaurants
Healthcare
Why Should You Work With Sunbow Painters in Combined Locks, WI?
At Sunbow Painters, we are always keen to ensure that we deliver the best to our clients. Integrity is one of our key principles and we always do what we promise to do. We see our clients as our neighbors and therefore we work hard to ensure that the final product exceeds their expectations. In the spirit of doing our best for our clients, we are also keen to price our services competitively so you never need to worry about budgets. You can count on our employees to finish any work within the agreed timelines so you never have to face any delay penalties.
If you want to get a free estimate or know more about our professional painting services in Combined Locks, WI, do not hesitate to contact us today.