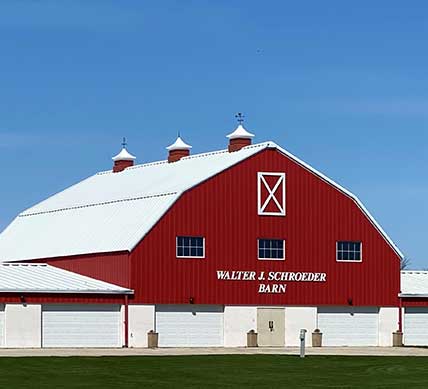 Are you tired of looking at the same old appearance of your home? Then it is time to give it a makeover that is fuss-free and affordable! With professional painting services from Sunbow Painters, you can expect to brighten things up in no time at all. Leave the work to our professional painters who can also advise you on the suitable color scheme that can complement your current interior design and décor. Get ready to be wowed by the results produced by our painting experts who have been serving countless locations including Greenville.at competitive prices.
About Greenville, Wisconsin
Greenville is located west of the City of Appleton with a population of over 12,000 residents. The town makes up part of the full 18 communities which form Fox Cities that is ranked third as the widest metropolitan area in Wisconsin. Greenville contains both rural lands, farming and more urbanized subdivisions. The Appleton International Airport is located within its boundaries.
Residential Interior Painting Services in Greenville, WI
Painting is a fast and economical way to convert a space into a much more attractive area where you can unwind and relax after a hard day at work. Sunbow Painters offers a broad range of beautiful colors that is set to complement your current interior setting and other décor around your home. Our paint also helps to protect your walls against signs of early aging, traces of moisture, pathogens, and mold which may cause critical problems in the future.
Room Painting
Kitchen Painting
Bathroom Painting
Office Painting
Bedroom Painting
Dining Room Painting
Living Room Painting
Sun Room Painting
Basement Painting
Condo Painting
Duplex Painting
Painter for a Day
Color Consultation
Residential Exterior Painting Services in Greenville, WI
It is easy for exterior walls of buildings to experience rapid signs of wear and tear over the years due to its bare exposure to varying weather conditions. Thus, it is important to give your exterior walls a fresh coat of paint over a course of several years so as to help create a safeguard layer that eliminates harmful pathogens at the same time. You can expect lesser peeling and stains down the road after your exterior walls are covered by high-quality paint from Sunbow Painters.
Vinyl & Aluminum Siding Painting
Wood Siding and Cedar Shingles
Exterior Brick
Deck & Fence Staining
Garages
Powerwashing (for Surface Preparation)
Commercial Painting Services in Greenville, WI
Our professional painters are also equipped with the right techniques and necessary skills to handle commercial paint jobs as well. They are proficient in their line of work to provide useful tips on how to properly select the color codes appropriate for your commercial spaces to create an impression that is suitable for the nature of your business. Give your office a quick makeover that can allow your employees to perform better and let your visitors feel calm during business meetings.
Office Buildings
Retail
Apartments
Schools
Healthcare
Hotels
Bars & Restaurants
Why Should You Work With Sunbow Painters in Greenville, WI?
At Sunbow Painters, we focus on prioritizing the needs of our clients. We ensure to deliver desired results that have been promised before the commencement of any project. Our team is local, fully insuredand we warranty our work. You can anticipate an experience that is hassle-free, service-oriented, and affordable which can satisfy the aesthetic change you need!
If you want to get a free estimate or know more about our professional painting services in Greenville, Wisconsin, do not hesitate to contact us today.