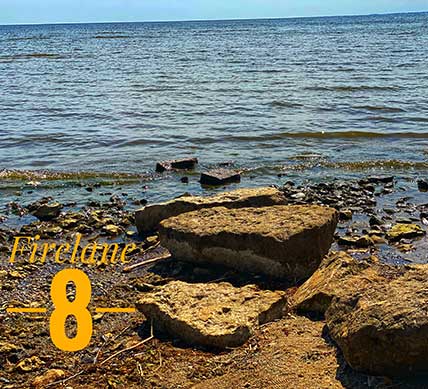 The more time you spend in your home, the better the chances are that you're going to look around one day and decide that it's time for a change. When you're ready to take the step of refreshing and revitalizing your home, Sunbow Painters' painting pros will be more than happy to help you bring your dreams to fruition. Of course not every new painting job applies to a home. Many involve commercial buildings too.
There is good news for building owners/maintenance professionals here as well. Sunbow Painters provides both interior and exterior services – and we do so much more than just apply paint. From start to finish, we have a team of reliable, skilled, and professional painters and craftsmen who will dedicate themselves to your project.
About Harrison, Wisconsin
Harrison is located on the scenic northeast shores of Lake Winnebago, incorporating a satisfying blend of urban and rural settings. With an estimated population of 12,300, the residents spread themselves out over just under 32 square miles. Outdoor buffs preferring hunting, horseback riding, golf, fishing, camping, biking, and birdwatching revel in this beautiful part of Wisconsin.
Residential Interior Painting Services in Harrison, WI
Interior painting projects for residential buildings can help to express the unique personality of a homeowner. Do you have a room or rooms that you'd like to appear more comfortable, larger, etc.? Set the mood of your interior spaces by choosing from our wide variety of colors. Improve the interior of your home aesthetically as well as helping to protect against moisture problems, pathogens, mold, and more with our high-quality paints. We offer the following:
Room Painting
Kitchen Painting
Bathroom Painting
Office Painting
Bedroom Painting
Dining Room Painting
Living Room Painting
Sun Room Painting
Basement Painting
Condo Painting
Duplex Painting
Painter for a Day
Color Consultation
Residential Exterior Painting Services in Harrison, WI
Does the exterior of your home need a new look? Or is it fading, chipping or peeling? With a new coat of our specially formulated residential exterior paint, you can help stop problems like mildew, peeling, blistering, and more.. With our professional services, you can achieve the best possible results where the following are concerned:
Vinyl & Aluminum Siding Painting
Wood Siding and Cedar Shingles
Exterior Brick
Deck & Fence Staining
Powerwashing (for Surface Preparation)
Garages
Powerwashing (for Surface Preparation)
Commercial Painting Services in Harrison, WI
At Sunbow Painters, we provide commercial painting services that are hassle-free, high-quality, and dependable. We have years of experience working on the following:
Office Buildings
Retail
Apartments
Schools
Healthcare
Hotels
Bars & Restaurants
Why Should You Work With Sunbow Painters in Harrison, WI?
Sunbow Painters serves the community reliably. Our painting pros have extensive experience with interior and and exterior painting projects. Our neighbor-friendly painting services and helpful professionals will get the job done efficiently and quickly.
If you want to get a free estimate or know more about our professional painting services in Harrison, Wisconsin, do not hesitate to contact us today.