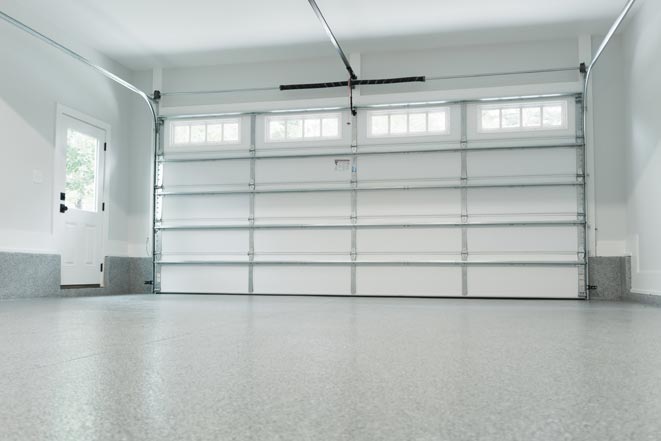 In many American homes, the garage is rapidly becoming more than a place where cars are parked. Many homeowners also use the garage where people can relax and watch football without disrupting activities in the main house. Other homeowners have converted their garages into home offices where they can work in relative quiet that may not be available in the main house. For this reason, having a tough and durable garage floor makes a lot of sense. Epoxy coating on the garage floor helps protect the floor from wear and tear. Give your garage floor a perfect look through an epoxy coating from Sunbow Painters.
What is Garage Floor Epoxy Coating?
Garage floor epoxy coating helps to protect your garage floor by giving it a shiny yet tough coating. Rather than have boring cement, epoxy coating transforms your garage space into a livable space that can be used for much more. The beauty of epoxy coating it that you also get to choose from a variety of colors, ensuring that your garage also becomes a personalized space. The epoxy coating contains thermal setting resins that undergo a curing process. This way, epoxy coating is much stronger than traditional paint and ensures that your garage floor is adequately protected.
Benefits of Garage Floor Epoxy Coating
The superior strength of epoxy coating protects your garage floor from damage. This way, your garage floor retains its 'new' look for years.
Epoxy coating comes in a variety of colors so you get to personalize the look of your garage.
By giving your garage floor the epoxy treatment, you ensure that your garage becomes a 'livable' space where you can undertake a variety of activities.
Epoxy coating is great when you are giving your home a makeover. Most people neglect the garage when renovating their homes which in turn spoils the overall look of the house.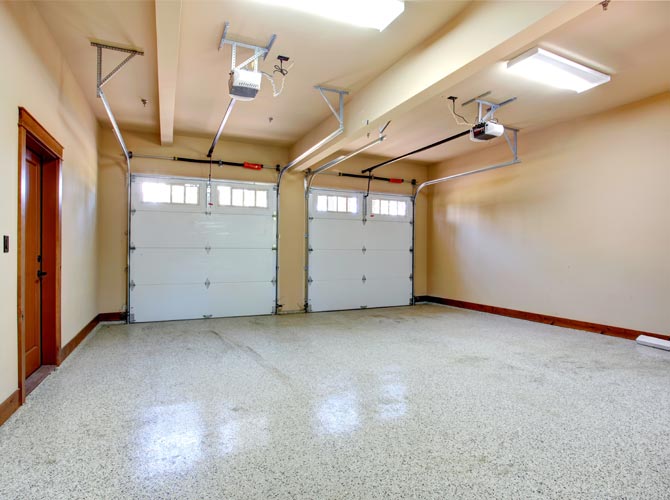 Features of Our Garage Floor Epoxy Coating Services
When you contract Sunbow Painters to work on your garage floor, you can be sure that we will deliver the expected results on time.
We are always happy to offer any advice that you may require. Being painting experts, we can always help you select the right hues for your garage floor epoxy coating.
Our garage floor epoxy coating charges are very competitive and you are assured of getting value for your investment.
At Sunbow Painters, you can depend on our professionalism to execute the project with minimal disruption to your family.
Why Work with Sunbow Painters for Garage Floor Epoxy Coating?
We bring both craftsmanship and professionalism to every project that we undertake. Integrity is our most important company value and you can count on us to do what we promise to do. We aim to deliver excellence in all projects that we undertake, and you can be sure that we will keep you in the loop every step of the way. Indeed, we take time to understand what your vision is for the work we are undertaking so we can deliver results you will love.
If you need more information about our garage floor epoxy coating services, please feel free to contact us at Sunbow Painters today to learn more.