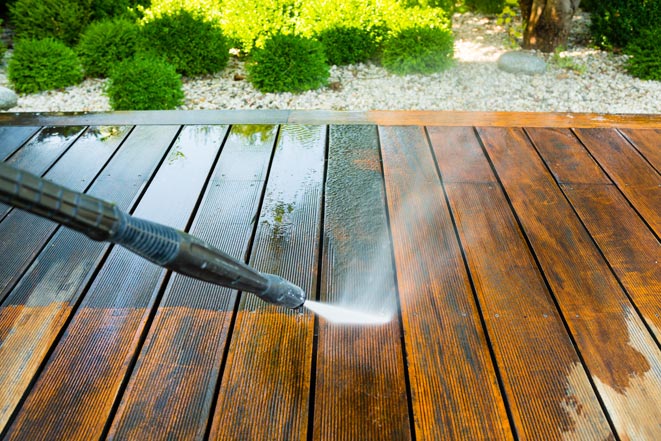 Powerwashing is one of the services performed in most of the exterior paint projects that we undertake. By powerwashing before painting your home's exterior, you can restore your property to its original fresh glow and even increase its overall curb appeal.
What is Powerwashing?
Powerwashing is recognized as an important step when it comes to preparing exterior surfaces. This service ensures that the house paint can be applied on the cleanest surface. This way, our painting pros can prevent common paintwork defects such as blistering, sagging, and more. Here at Sunbow Painters, our powerwashing equipment can be used on a wide array of surfaces, including aluminum, bricks, concrete, and wood.
Benefits of Our Powerwashing Services
Remove loose paint: If your house currently has blistering, flaking, or peeling paint, don't worry; our powerwashing equipment can remove loose chips of paint. Additionally, our painting pros will scrape and prime any bare wood areas before painting over them.
Ensure that all to-be-painted surfaces are thoroughly clean: We can achieve a more powerful and thorough clean with our high-pressure systems. Preparing and cleaning your house siding allow for a smoother paint job.
We know when to start painting: After the powerwashing process is completed, our painting pros will give your property sufficient drying time. It is important to note that a common cause of paint failure is when a product is applied before the surface is adequately dry. Homeowners may get uneven and gloppy painted surfaces. Because the drying times after power washing vary depending on the type of siding, one requires experience to determine the best possible time to start painting.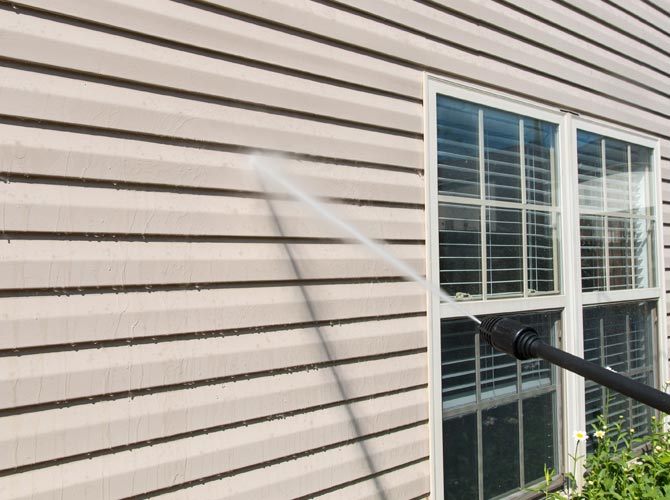 Features of Our Powerwashing Services
We guarantee that any project we take on will be performed with a high level of professionalism and integrity.
We put our clients at the center of what we do.
We work efficiently without disrupting your family's daily routine.
We are trustworthy and transparent, providing key updates every step of the way.
Why Work with Sunbow Painters for Powerwashing?
Sunbow Painters has been in business for years and understand the frustration of homeowners when they encounter paint-related imperfections. They may have spent days or weeks trying to paint over a faded exterior wall but couldn't get the results they yearn for. If you need some prep work done prior to your exterior painting job, you have come to the right place. We can wash your walls, siding, and much more. Enjoy complete peace of mind knowing that our powerwashing services are affordable and we will work efficiently without disturbing your neighbors.
If you need more information about our powerwashing services, please feel free to contact us at Sunbow Painters today to learn more.