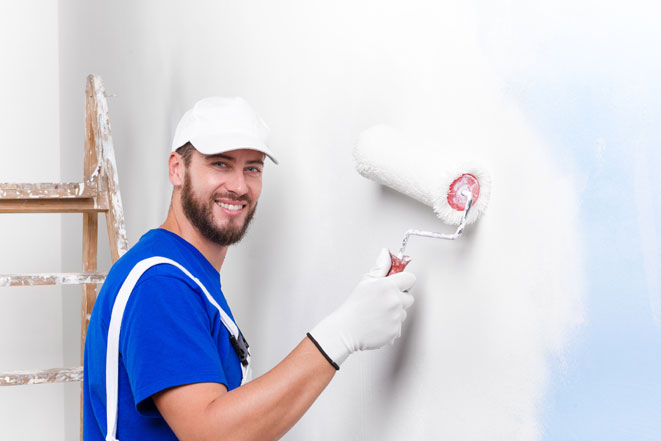 At Sunbows Painters, painting is made easy. This service is an excellent way to tackle several smaller paint projects such as touch-up work, freshening up baseboards or trim, repainting your home office, creating an accent wall to style up your space, or many other similar projects you may have on your to-do list. Turn your to-do list over to the pros. We're ready to help.
What is Painter for a Day?
With our Painter for a Day program, you'll get seven hours of professional, efficient service on the projects of your choice. We show up ready to work and with the right supplies in hand. You only need to supply the paint and we'll do the rest. We properly prep the area for painting, get the job done right and clean up after ourselves.

With our Painter for a Day service, one of our painting pros comes to your house with all the necessary supplies, except paint, for seven hours of work. Together, you create a priority list for painting-related work you need completed, and our professional will get to work.
Benefits of Painter for a Day
Quickly complete your painting to-do's in your home or small office by hiring a painter for a day.
Painter for a day is an efficient andcost-effective way to freshen up your home.
A good paint job can often increase the value of your home. It will make your house look more modern especially when it is professionally painted.
It is a unique service in our area that allows for quickly revitalizing walls,doors, trim, small spaces, etc. through painting.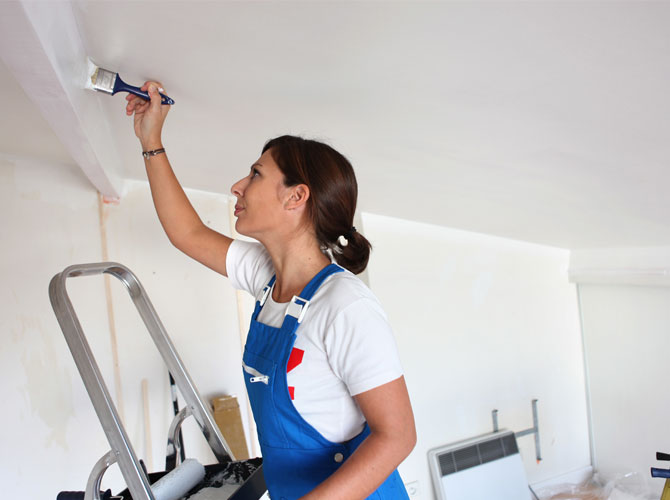 Features of Our Painter for a Day Services
Our painters are pros at what they do. They can produce high-quality work that can enhance your home's overall aesthetics.
We listen closely and work diligently to achieve the desired outcome for your home.
Dedicated to providing a top-notch, professional customer experience to each of our customers.
Sunbow Painters is a local company that takes pride in our community. We treat our customers like friends and neighbors and our most important value is integrity.
Why Work with Sunbow Painters for Painter for a Day?
Sunbow Painters is the company of choice when it comes to interior and exterior paint projects. No matter the size of the project, we can provide the exceptional service you need to get the job done. We are not only pros at what we do, but we also focus our attention toward providing you with a professional, enjoyable experience. Our painters are talented in the craft and our services are affordably priced.
If you need more information about our Painter for a Day services, please feel free to contact us at Sunbow Painters today to learn more or to talk to us about your projects.